Filter By:
Can I Buy a Vacation Home?
Published: 08/13/2019
Published in: Personal Finance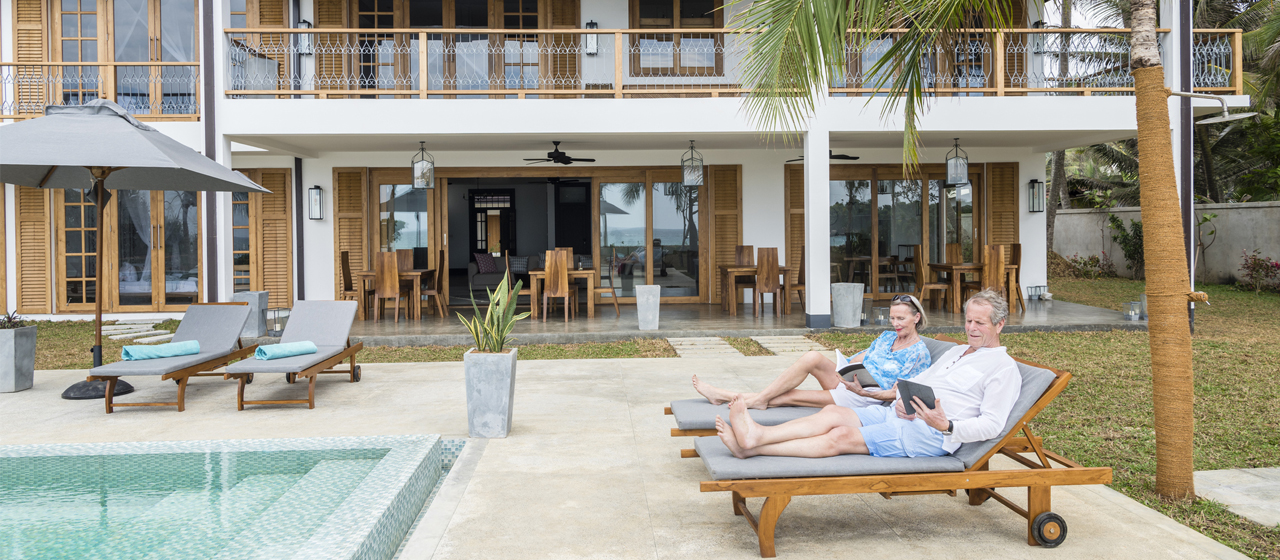 Whether it's having a home by the ocean, the slopes, or the woods, the idea of running off to your private vacation spot is the stuff of dreams. Maybe it doesn't have to be.
Not all vacation homeowners are retired millionaires. "The demographics of vacation homeowners are different than what most people think," says Mike Cofrancesco, a Mortgage Loan Officer with Town and Country Bank in Venice, Florida, where many people buy a second home for getaways. "We have a lot of people who are still working, not ready to retire but still want the benefits and pleasures of owning a vacation home. Whether you can afford a vacation home depends on your personal situation, you can't judge strictly by gross income because there are many other factors to consider like other bills and living expenses."
The only way to know if you can afford a vacation home is to consult a financial advisor. When you do, consider these factors:
Your expenses and time commitments will double – "You'll have two sets of bushes to cut, two sets of driveways to maintain, two yards to mow, and so on," says Pat Quigley, Senior Vice President Sales Manager for Town and Country Bank's Mortgage Department in Springfield. Quigley speaks from experience; he has owned a vacation home for years.
Will you use the home enough to justify the expenses – Make sure it's something you want to commit to for a long period. Will you want to go there every year for vacation or will you want to go someplace else occasionally? No matter how much time you spend there each year, you'll be paying for it 52 weeks a year.
If you won't use it a lot, will you want to rent it out? – Danny and Shelley Reynolds of Springfield own a vacation place in Naples, Florida. Because they still work full time, they go to Naples a couple of times a year. So, they rent it on VRBO at other times. "The rental income offsets a lot of the cost," Danny says. "My wife works pretty hard at renting it, so it's not a cakewalk."
Who will oversee the property when you're not there – "I had a home at the Lake of the Ozarks and they had an ice storm there," Quigley explains. "Because the roads were shut down, we couldn't check on it. Luckily, we had somebody who could look at our house to make sure it wasn't damaged." Things happen. You'll need someone in the area to check on your property fairly often.
A mortgage may be the best way to finance a vacation home. Some people take money from their retirement or other savings to buy one, but instead, you may consider taking out only enough to cover the down payment, closing costs, and some furnishings. "If you take even $20,000 to $40,000 out of retirement and get a loan for the difference, you're ahead because you did not take as large of a distribution from your retirement funds so the amount remaining is still growing," Quigley says. While this could change at any time, in general today, most investments are earning at a higher interest rate than the rate you'll pay to get a mortgage. "Most people think, 'I can't afford a vacation home because I don't have the cash to do it,'" says Cofrancesco. "Yet, they may have the income to afford the mortgage payments on their vacation home. And, the home may have the added benefit of having some appreciation value and the mortgage may have some tax benefits." But again, check with your financial advisor to see if this makes sense for you.
It's easier to qualify for a mortgage while you're employed. That's one reason some people buy a vacation or second home five to ten years before they retire, according to Quigley. Another is, yearly incomes often decrease upon retirement, so buying a home in advance can be smart.
Some lenders charge a higher interest rate for second homes, and demand a higher credit score and higher down payment. Some don't. Be sure to ask.
If you can afford it, a vacation home can be wonderful. "We can go down there and shut things off and enjoy the time together," says Shelly Reynolds about her family's vacation home in Naples, Florida. She and her husband like that they and their kids can get there in a couple hours via a local airline. "We have pool life, we have fishing, we have the beach and dining, we have boating and golfing. It was a perfect fit for us."