Filter By:
VA Loans: What are they and who is eligible?
Published: 08/07/2019
Published in: Mortgage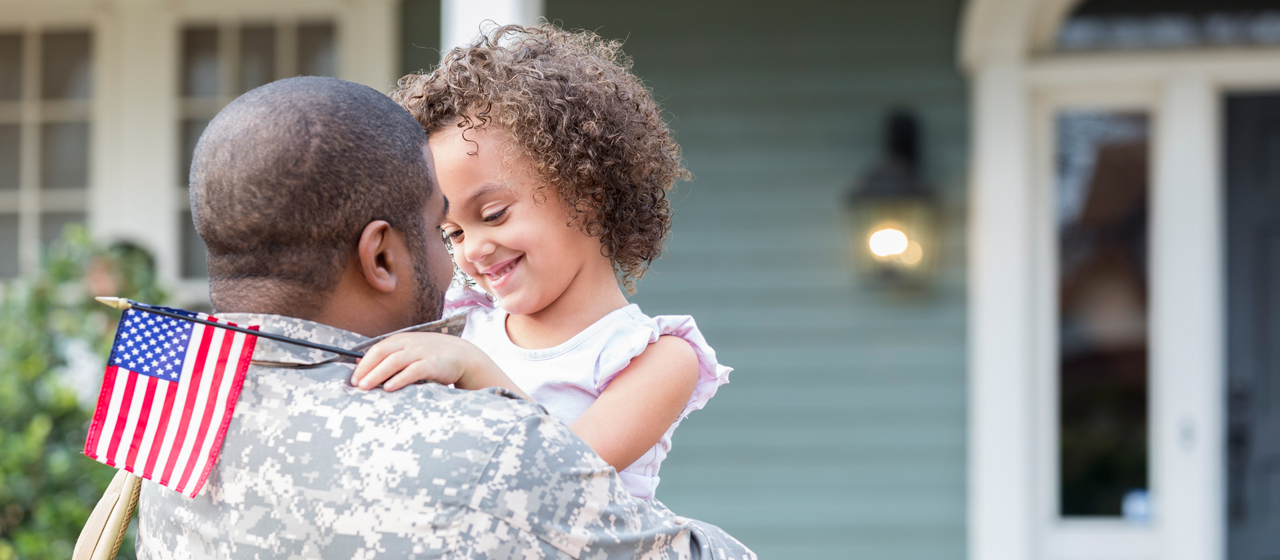 A VA Loan is a mortgage for veterans and military personnel who meet the VA's guidelines and is guaranteed by the Department of Veterans Affairs. Those eligible include:
Members who serve or served in the Army, Navy, Air Force, or Marines;
Select members of the Reserve and National Guard;
Cadets in the United States Military Academy, the United States Air Force Academy, or the United States Coast Guard Academy;
Officers serving in Public Health Service and National Oceanic and Atmospheric Administration;
Midshipmen in the United States Naval Academy
Under certain circumstances, spouses of veterans and active duty service members may also qualify for VA loans so long as the person enlisted is the primary borrower. The length of service is also taken into consideration; for information on that, refer to the VA website.
Benefits and Purposes
The benefits of applying for a VA loan are many. "Most veterans and servicemen are not required to place a down payment when applying for the loan," says Jane Hadden, Mortgage Loan Originator at Town and Country Bank. "VA loans require a lower credit score than conventional loans and they don't require mortgage insurance, making them cheaper than alternative loans."
VA loans can be used to buy a home, make home improvements, and refinance an existing VA loan to receive lower interest rates. It's possible to take out more than one VA loan so long as it follows the VA guidelines!
How to Apply
At Town and Country Bank, we have a team of dedicated mortgage lenders ready to answer your questions and help you through the process of applying.
"We start by ensuring that the applicant's credit number falls within VA guidelines and confirming that they are VA loan eligible," says Jane. "The rest of the process is like a regular mortgage process. The nice part about Town and Country is that we often close within 30 days."
For more information on applying for a VA loan, contact us today at (217) 787-3100.