Filter By:
How to Reduce Closing Costs and Find Down Payment Assistance in Illinois
Published: 07/08/2019
Published in: Mortgage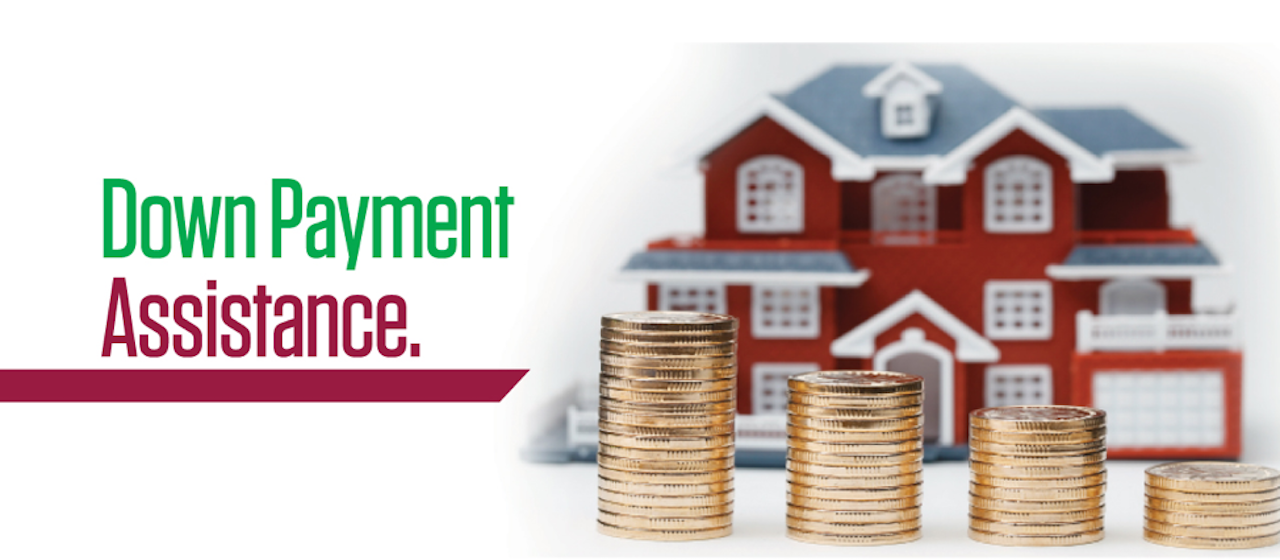 Can you buy a home with no money down? Many would-be homeowners think the upfront costs are too expensive. However, not only is the answer to that question yes (for qualified buyers in certain loan programs), but you can also learn how to get money for a down payment so you don't have to save it all yourself. As a longtime local mortgage lender, Town and Country Banc Mortgage Services, Inc. knows how to get our home buyers to closing, whatever your budget and financial situation. If there's a way, we will help you find it. We created this guide to down payment and closing cost assistance programs to help you learn more about your options in Illinois. Contact one of our lenders to discuss your specific situation.
How much does it cost to buy a home in Springfield, IL?
When it comes to buying a house, most people focus on the sales price. However, an equally important figure is the amount of money you'll need to bring to closing. This includes your down payment and the closing costs associated with your mortgage. First, you'll need to write an escrow check for about $1,000-$2,000 after the seller accepts your offer. Also known as an earnest money deposit, this check demonstrates the seriousness of your intentions. At closing, your escrow check is credited toward your down payment and closing costs.
While you probably got pre-qualified for a home loan before making an offer, now is the time to complete your mortgage application. You'll finalize your decision about the type of home loan you want to apply for and decide how much to put down. To calculate the total cost of buying a home in Springfield, IL, we'll use the city's median home value of $106,800 and a 20 percent down payment on a conventional home loan.
Why 20 percent down?
While it's possible to put less down, many homebuyers still aim for 20 percent because it means no Private Mortgage Insurance (PMI) added to your mortgage payment. If you buy a home with a conventional loan and don't put down 20 percent, you'll pay PMI until you reach the 20 percent equity threshold. A higher down payment also means a lower mortgage principal overall, meaning your monthly payments will be lower.
So, to put down 20 percent on an average-priced home in Springfield, you'll need about $21,360. Closing costs amount to 2-5 percent of the purchase price, meaning an additional $2,136-$5,340. The only other out-of-pocket expense you should anticipate is the home inspection. While optional, most buyers get one to protect themselves from buying a home with an expensive issue they didn't know about. The price of a home inspection depends on the square footage of the house, usually ranging from $200-$400.
How long will it take me to save up for a down payment?
Current homeowners who plan to buy a new house have a leg up in the down payment department. Assuming you have enough equity in your current home, you can use the cash from the sale to make a down payment on your next house. First-time buyers, especially those in their 20s or early 30s, may feel more daunted by the prospect of putting 20 percent down. At that age, you haven't reached your full earning potential yet, and you may be burdened with student loans and other types of debt. Still, a 20 percent down payment isn't an impossible goal. In the rest of this article, we'll look at down payment assistance options; for now, let's figure out how long it would take you to save 20 percent on your own.
According to the Economic Policy Institute's Family Budget Calculator, a single person in the Springfield Metro area spends about $2,806/month or $33,671/year on basic living expenses such as housing, food, transportation, etc. For 2 adults with no children, the totals rise to $3,990/month or $47,884/year. Adding one child to the family means $5,691/month or $68,290/year. Of course these totals don't factor in other fixed expenses like debt payments and every person, couple, or family's situation will be a little different. Still, we'll use these figures as a helpful benchmark for calculating how long it will take to save a down payment.
The average income in Springfield, IL, is $29,621, according to Sperling's Best Places. If a couple has household income of $60,000, they'd have $12,000 a year after basic expenses are met to allocate toward down payment savings. Of course, some of that money will go to other things, but if you're able to save $5,000 a year, you'd have enough for a down payment in just 4-5 years. It's not unusual for home buyers to spend a few years saving before they're ready to purchase a house.
What if I can't or don't want to put 20 percent down?
If this is your situation, you still have plenty of home buying options. Town and Country Banc Mortgage Services, Inc. offers a full menu of low down payment loans, including FHA loans and other federal and state home loan programs. You may also be able to make a larger down payment with assistance—keep reading to learn about down payment assistance programs for Illinois homebuyers.
How To Get Down Payment Assistance
Did you know that some types of home loans permit buyers to use gift money for some or all of the down payment? If you have a family member who can help you buy a home in the form of down payment gift money, talk to a Town and Country Mortgage Lender. We'll help you choose the best type of loan to work with your gift money.
Don't have gift money? Not to worry! Here are your options for down payment assistance in Illinois.
Illinois Housing Development Authority
Town and Country Banc Mortgage Services, Inc. is an approved IHDA Mortgage lender. There are several types of IHDA loans that include down payment and closing cost assistance in addition to a mortgage.
IHDAccess Forgivable: Offers 4 percent of your home's purchase price (capped at $6,000) as a grant that doesn't need to be repaid.
IHDAccess Deferred: Get more help with your down payment. This option offers 5 percent of your home's purchase price (capped at $7,500) as an interest-free loan that doesn't need to be repaid until you sell, refinance, or pay off your mortgage.
IHDAcess Repayable: Offers the most down payment assistance in the form of an interest-free, 10-year term loan of up to 10 percent of the purchase price (capped at $10,000)
1stHomeIlinois: Available to homebuyers (who haven't owned a home in the past 3 years) in Cook, Marion, St. Clair, or Winnebago counties, this loan option provides a $7,500 down payment assistance grant with a 30-year fixed rate mortgage.
Closing Cost Assistance for Illinois Home buyers
As you can see, many down payment assistance grants and loans can also be used to cover closing costs. Another option is to ask for a seller assist, which helps the buyer cover a percentage of the closing costs through a credit at closing. Each type of mortgage has a limit on how much seller assistance you can receive. For a conventional loan with a 10 percent or higher down payment, 6 percent is the maximum seller assist. You can also take advantage of lender credits, an exchange in which the home buyer pays a higher interest rate on their mortgage and the lender offsets some of the closing cost.
Home Buying Programs for Professionals
While many homebuyers struggle to come up with a down payment and closing costs, it can be especially challenging for people with high student loan balances to pay off. Town and Country Banc Mortgage Services, Inc. is proud to help degreed professionals become homeowners with our Professionals Program. Benefits include the ability to exclude student loan debt from your debt-to-income ratio. This loan program also offers low down payment and closing costs with loan-to-values up to 97 percent.
Our Professionals Mortgage Program is limited to certain degrees, but you can also take advantage of home buyer grants for certain professions through HUD's Good Neighbor Next Door program. Open to police officers, primary school teachers, firefighters, and EMTs, Good Neighbor Next Door offers a 50 percent discount off the list price of the home to buyers willing to live in certain properties and neighborhoods and commit to a minimum 3 years of residency.
Let us help you get from home browsing to closing!
While the prospect of spending years saving up a 20 percent down payment can be daunting, the financial and emotional rewards of homeownership are often more than worth the challenges. Even if you decide to go with a no down payment or low down payment mortgage option and you have to pay Private Mortgage Insurance for a while, you're still building equity. If you have an extra bedroom, you could rent it out and put that money toward your mortgage payment. Homeownership offers stability and autonomy. Instead of finding yourself at the mercy of a landlord's decision to sell the property you live in, or dreading annual rent increases, you can take control of your domestic space and enjoy predictable monthly payments with a conventional mortgage. As rents rise, you will be paying less in housing costs with your fixed-rate loan.
Town and Country Bank's full-time mortgage lenders possess local expertise in the Central Illinois and Metro East real estate market. We can also originate home loans in other states except California, Texas, New York, and Connecticut. As an experienced government loan lender, Town and Country is very skilled at getting you to closing with an FHA, VA, or USDA loan. Your homebuying process will be less stressful overall as you work one on one with your loan officer to get ready and set yourself up for success.
Work with one of our local lenders to find the best homebuying options for your budget. Apply online, contact one of our lenders to make an appointment, or visit one of our 11 branches in Springfield, Buffalo, Jacksonville, Lincoln, Decatur, Mt. Zion, Edwardsville, Fairview Heights, and Quincy. We also have a dedicated loan production office in Bloomington.